Octanorm Shell schemes/ Exhibition Stands/Partitions::
Option 1 .Basic Stand
Our General Exhibition Stands offering ranges from the basic stands of 3m by 3m or 2m by 3m. Suitable for Expos with budget limitations.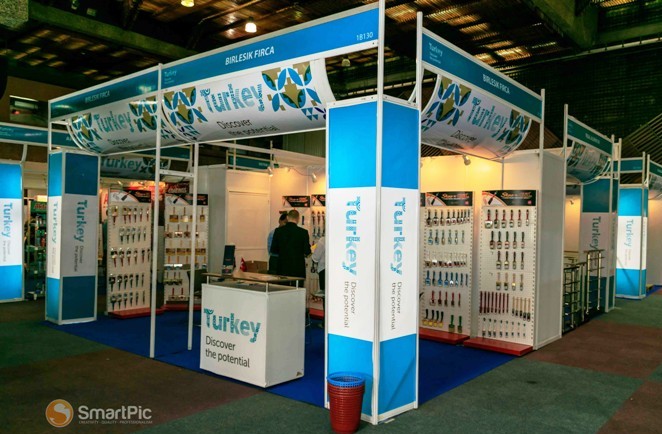 Option 2. Curved Facia, High Facia Option
Other Structures:
We have innovative complimentary structures for your Exhibition and tradefairs.
Registration Areas
Floorplan display Area
Standees
Welcome Archs
Photo walls
Feedback and Comment Walls
Designer / Custom Stands:
This is our Strength, we are very good in Custom Stands fabrications. Our New Factory fitted with the State of the Art Equipment and Machines, Spraying Booth run by a professional Technical Team helps us to give you the desired Quality.
Works:
We have an In house Printing Press that caters for All Graphics requirements with a supporting design Team. Our Works have won Numerous Awards in Exhibitions with the Recent Magical Kenya Travel Expo 2016 ALL our Stands winning in their respective Categories.
Furniture's, Audio Visual, Extra items:
We have a wide range of furniture for Hire including Sofas, Coffee tables, High Stools,Glass Top Tables etc Our AVs come with technical support and extra item like HDMI cable AVG etc.
The package includes:
Power point
Facia naming-Letter Cuts
3 lights per 3 M by 3 M stand
1 waste basket
Table
2 Chairs
Extra items on this package includes:
Carpeting Red,Blue,Green, Grey etc
Information Counters, Lockable Cabinet
Photo Gallery of construction process: